16 MIRAMAR CT
is Block 4.165, Lot 27.
More Information
Utility Providers
Electricity
Natural Gas
New Jersey Natural Gas
1415 Wyckoff Road
Wall, NJ 07719
To report an emergency, contact (800) 427-5325.
Broadband Internet
For more information about utility providers in New Jersey, visit the Board of Public Utilities.
Recent Sales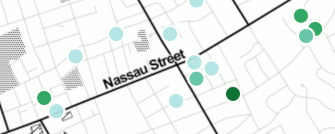 NJParcels.com compiles recently sold properties into an easy to review list with map.
View Recent Sales